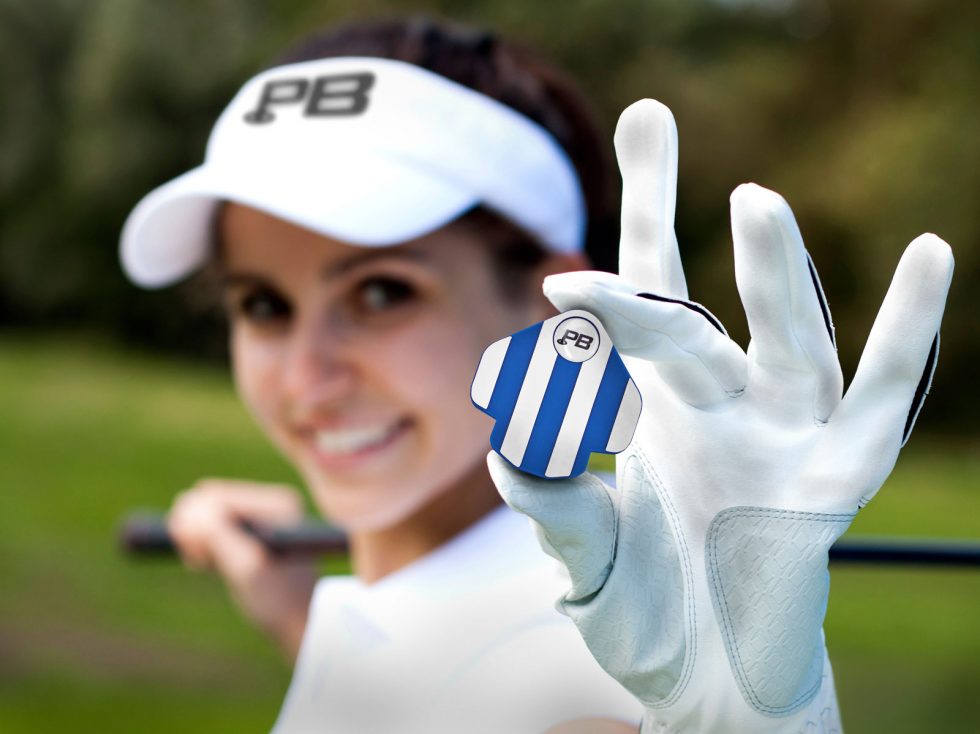 This blog was first published on puttbandit.com in July 2022 
Since we launched the PuttBANDIT ball marker, we continue to ask our customers what they think about the product in our annual customer surveys and the results they get on the greens. Twenty one percent of customers have responded in the past year.
We want to know how the PuttBANDIT is performing and the results it's helping to achieve. This is what our customers are telling us:
Does it do what it's designed for?
When you design a product, you want to know it works as intended. Read, speed and line are three critical factors for better putting. Targeting the ball accurately at a chosen line, the way the vast majority of tour pros do, was something we wanted to design a solution for.
We knew the PuttBANDIT worked for us, but did it help other golfers target, adjust and set their putt line more accurately?
"Does exactly what it says on the tin." CH – Surrey
"The stripes are great and help you line up the ball really well." CM – Kincardineshire
"The stripes make lining up putts an absolute breeze." PL – Derbyshire
Is it simple and easy to use?
The PuttBANDIT needed to be simple, quick and easy to use. We don't hang about when playing golf. We start reading greens on approach and constantly assess grain and terrain as we get to the ball, so the PuttBANDIT marker had to make lining up a putt an easy, natural and efficient routine.
"I like the simplicity of the tool, and how quickly it allowed me to better see lines on the putting green." CM – Argyll
"Easy to use and no need to bend down to adjust." JI – S.Yorkshire
"Clear visual line of sight on the putt line makes it so easy to use." JW – Fife
Is it adjustable and legal?
The PuttBANDIT was designed to target the putt line more accurately. It also had to be adjustable so you could change the initial line decision after a review from a distance and maintain the marked position.
At the same time the adjustable marker needed to comply with the R&A equipment rules. It passed their inspection. And for those who like a higher viewing angle and prefer not to keep bending down, adjustment with a putter was built in.
"Easy to adjust with your club." VH – West Sussex
"Great for lining up your putt whilst adjusting on the go and conforming to the rules with the fixed point." GM – Lancashire
"I like how you can adjust the marker and line up your putt." PS – Northamptonshire
Does it improve putting confidence?
Having a quiet mind when putting is a real performance advantage. Second-guessing or over-thinking read, speed and line is going to cause problems. There's enough judgement going on in the brain just to get the speed right, so if you have confidence in your set line, that's one less thing to think about over the ball.
"Gives you lots of confidence." KC – W.Yorkshire
"Once I've picked my line using the PuttBANDIT it gives me the confidence to hit the putt." CW – Lincolnshire
"The PuttBANDIT helps me to line up correctly and then trust the line." DSR – Cambridgeshire
Does it get results?
The PuttBANDIT was invented to improve putting performance. It has certainly helped us become better putters than we were two years ago and has helped lower our handicap indexes. But what about our customers?
Overall, in our June 2022 survey, 63% said they took less putts per round with an average of 3.96 fewer. What's more, of those better putters, 65% lowered their handicaps and by an average of 2.5 points.
"My golf buddies were sceptics but once the putts were rolling in more consistently, their heads were turning!" CC – Edinburgh
"It has saved me from 3 putting since day one." CW – Lincolnshire
"Well made and a handy aid for holing more putts." IJ – Angus
More data to come
We will summarise the key data findings and provide the performance numbers and charts behind those customer quotes in a separate blog.
We want to send our sincere thanks to all our customers for their support and especially to those who have taken the time to contribute to our testing and research.
Thank you
Team PuttBANDIT